4 MIN READ | GEORGIA SMITH 
Self-Care Tips: Ideas for Getting Out of a Funk
No, you won't always feel like this. In fact, you might be able to get yourself unstuck as soon as today.
You know when you're in a funk. The motivation you had to tackle that project you'd been so excited about disappears out of nowhere. Work feels like an extra drag and you might be a bit more overwhelmed than usual by your inbox. The week feels like it's dragging. You're looking forward to the weekend, but why? You don't feel like doing anything special anyway.
You might even know how to snap yourself out of it. Then again, that feels like work. Uncomfortable and inconvenient — maybe you'd rather just suffer through another dragging day or three, white-knuckling it through waves of anxiety and despondence until tomorrow or whenever the funk passes. 
You wouldn't? Then let's go through some ideas for self-care so the next time you're in a rut you can lift yourself out of it before the funk gets gloomier and deeper.

Force yourself to take the first steps. It's not much work -- and you know that -- but we all know that the first steps often feel the hardest, no matter how tiny.
STEP 1: REMEMBER IT'S TEMPORARY. (BUT KNOW WHEN IT'S NOT.)
Remind yourself that you won't always feel the way you do in that moment. (Also, remember that if it's not temporary — if your funk has lasted more than a few days — it's a good idea to talk to your doctor.)
STEP 2: ACKNOWLEDGE YOUR FUNK AND CONSIDER ITS SOURCE(S).
Maybe you've been spreading yourself too thin between work and social obligations and family. Maybe you've had a recent stressful event that's tapped out your energy and emotional resilience, like a move or a strained relationship, or maybe you got passed over for a big project or promotion at work. Whatever you've been dealing with, even if it's just low-key life stuff and nothing major, that's likely the culprit. And remember that multiple stressors compound each other.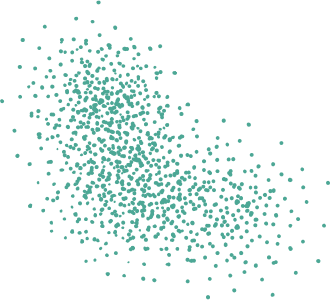 STEP 3: BE KIND TO YOURSELF AND FEEL ALL THE FEELS.
Having compassion for yourself when you're in a funk is hard — it's so tempting to beat yourself up a bit about not having your act together and minimizing your stressors. Acknowledge your feelings without judgement or "if only I hadn't…" hypotheticals. Your feelings are legitimate. Feel them.
STEP 4: IMPLEMENT A SELF-CARE RESET.
No, that's not a mani-pedi or an up-all-night gaming session. It's the business of taking care of YOU. And, honestly, doing this NOW is more important than what you might currently be doing: not getting work done and panicking about it, or staring at your phone, or binge-watching yet another series.
Start small. Do one tiny, approachable, basic self-care thing. Then try doing another. It's a good idea to approach your self-care "tasks" from smallest to biggest. For instance, you could pick a few from each level of difficulty, or work your way through Basic and then Intermediate:
Basic
Wash your face and brush your hair.

Sit upright, close your eyes, and take ten long, deep breaths.

Take a shower.

Put on your favorite outfit.

Eat a handful of nuts or a piece of fruit.

Drink 16oz of water (bonus points if you add a mixie of Zolt).
Go outside for five minutes and look at the trees and sky (no screens allowed).

Put on your jam and force yourself to dance.

Stretch.

Text a friend just to say hi.

Make your bed.

Doodle.
Intermediate
Go for a walk. Like a real one. In nature

(Or around town. And talk to a stranger or two).

Do a ten-minute guided meditation. (There are bazillions of these on YouTube if you don't want to download a meditation app. But if you're looking for an app, we love Yoga Wake Up.)
Go to the grocery store and buy ingredients for a super-healthy, super-tasty lunch and dinner. Focus on whole foods — vegetables, legumes, grains.

Cook that super-healthy lunch or dinner.

Call your best friend. Better yet, make it a video call.

Put on new music you haven't spent much time with.

Take a nap.

Set a 30-minute timer on your phone and put the phone away. Don't touch it again until the timer goes off.
Advanced
Do a 6pm-onward digital detox.

Go to bed by 9pm.

Make plans for the weekend.

Make a meal plan for the week and a shopping list to go with it.

Sign up for a 30-day fitness/wellness challenge.

Treat yourself to a monthly

Zolt subscription.

Future you will thank present you.

Volunteer with a local organization.

Sign up for lessons of some kind. Basket weaving. MMA. Whatever. Just get out of your comfort zone — ruts love routine, so mix it up!

Plan a vacation for a yet-to-be determined point in the future. Where would you like to go? How long would you stay? What will you do there?
REMEMBER: It's a lot easier for your funk to hang around if you don't change your circumstances. That's why even the tiniest things, like taking a shower, have the potential to disperse your funk. And doing more and more of those positive, self-compassionate things makes it harder and harder for your funk to linger.
PS: Hydration is healthy. And when you add some hemp, you take that healthfulness to the next level. Mixing up a Zolt is an ideal act of self-care because CBD helps you establish and perpetuate healthy routines. Plan ahead: shop now.