3 MIN READ | GEORGIA SMITH 
How to Best Use CBD Isolate Powder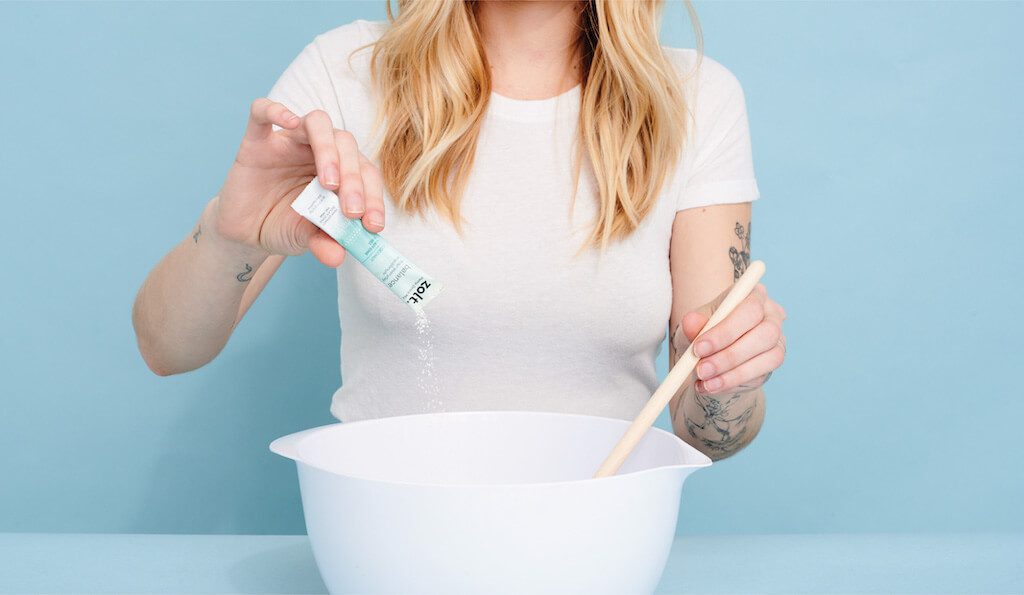 You want to see what CBD can do for you, but you're confused about how to take CBD. There are just so many options. Should you take CBD oil or powder? Are tinctures better than gummies? And what is a tincture anyway? If only taking CBD was as easy as drinking a glass of water.
It turns out that figuring out how to take CBD doesn't have to be complicated. It all comes down to taste and effectiveness. Taste is just what flavors you prefer (and for many, herbaceous hemp isn't a preferred flavor).

CBD isolate powder is generally five times more effective than other product format
Effectiveness is predicated upon the CBD's ability to be absorbed and be made of use by your body, also known as bioavailability. Different methods of CBD delivery offer different absorption rates, and CBD isolate powder has by far the highest bioavailability of any format. Higher bioavailability means it's easier for your body to access and use more of a product's CBD, and CBD isolate powder is generally five times more effective than other product format.
ABOUT CBD ISOLATE POWDER
Cannabidiol, or CBD, is one of the 113 cannabinoids found in the hemp plant. Full-spectrum hemp products include all of these, including trace amounts of THC (less than .3%). To get CBD without THC, you need a CBD isolate. "Isolating" the CBD strips away all of the other compounds. (In case you're wondering, no, CBD won't get you high. THC is the only cannabinoid that has psychoactive effects.)
CBD isolate powder can be produced using a number of methods, though supercritical CO2 extraction is considered to be the most efficient, safest, and effective means of doing so. In supercritical CO2 extraction, high-pressure, low-temperature carbon dioxide is used to extract cannabinoids and terpenes from hemp. CBD is then isolated from the extraction and further processed to reduce the size of its particles to make it water soluble and more easily absorbed by the body.
HOW TO USE ZOLT'S CBD POWDER
In Drinks
Zolt, a leading brand of water-soluble CBD powder, can be mixed in your favorite drinks without changing their flavor. Third-party lab testing makes sure that every batch is consistent. Plus, Zolt CBD isolate delivers up to 5x greater bioavailability than tinctures or edibles. CBD isolate powders are much more effective than other ways to take CBD.
Zolt's Balance coconut (for anytime), Rise lemon tea (for daytime), and Dreamy honey citrus (for bedtime) jazz things up with refreshing flavored mixie sticks that are best blended with cold or hot water. Mixie sticks are designed to take on the go, so they're easy to toss into your bag or put into your pocket for use wherever and whenever you want. Best of all, they're easy to shake up right in your water bottle.
In Food
Because water-soluble CBD powder, like Zolt Balance, has no earthy taste, it can also be blended into soups, stirred into batters, and sprinkled on salads without altering the flavor of whatever you're eating.
Whether you choose flavored or unflavored, CBD powder is easy to take. Open a pack of powdered CBD isolate, dump it into your favorite tea (to make CBD tea) , fruit juice, or water. Mix thoroughly to make sure those adaptogens (available in several varieties) really get moving. Gulp it down and get ready to have an awesome day.
As always, Zolt advises that you discuss with your doctor before starting a hemp regimen.