3 MIN READ | GEORGIA SMITH 
I tried Zolt for 30-days and here's what happened
Starting a new routine can be daunting, and we're often so busy with the day-to-day of our lives that we forget to check in with our bodies and minds to notice what, if anything, has changed and why.
We wrangled four high-quality humans to share their experiences of the first 30 days of their Zolt regimens, each with a different product: Well +Collagen Boost, Even +CBD, and Peak +Mushroom Complex. What would they notice first? How would it make them look, feel, and function?
COOL AS A CUCUMBER
Yolanda runs a big-deal luxury salon and is constantly navigating the ins and outs of her demanding job, managing the business, and handling high-stakes face-time with clients. An industry veteran, Yolanda is known as a premier Latina leader in Boston. She drank Even +CBD for one month and saw shifts in her stress levels and an improvement in her ability to be in the moment. She reported, "At times we deal with some stress, and I found I was able to troubleshoot with ease." In this taxing, fast-paced environment, she told us she "felt good and calmer when thinking about things I normally would have to address. I have a demanding job and the Zolt helped scale down the rush for me." On the home front, she's a kick-ass mom of two active daughters and acknowledges that she could be much more present when attending kids' soccer games, After a month of Zolt, that shifted. "I have to say, I was not stressing about work as much and enjoying the time!"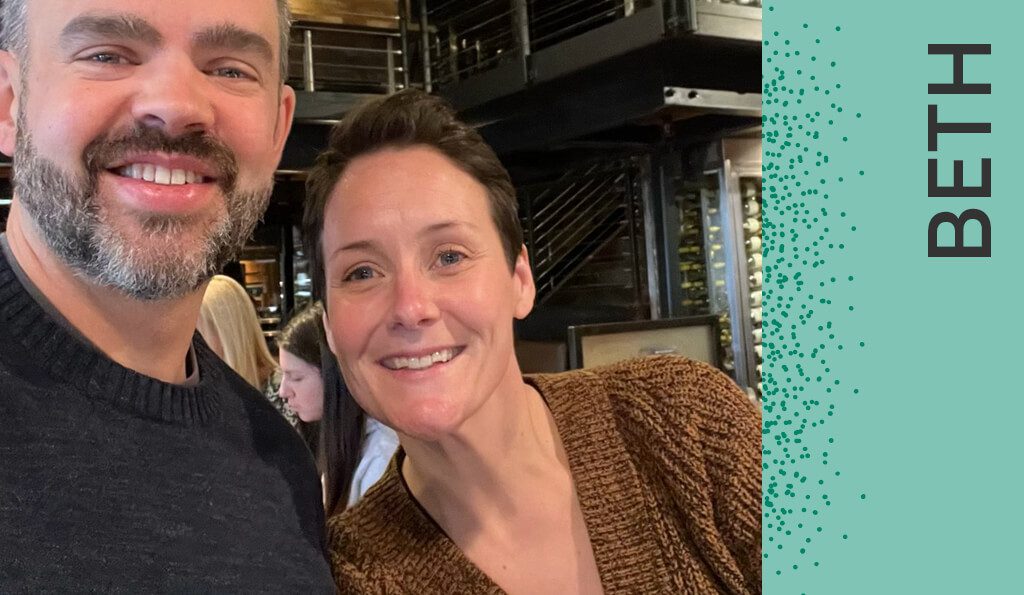 THE PRESSURE TEST
Beth, a superbusy supermom of three working in finance, did her 30-day regimen test with Even +CBD, a formulation adored for its ability to help quiet the central nervous system and produce a calming effect. And calm her it did! In her 30-day window, she was really able to test the limits of this product with a family road trip. Beth shared, "We traveled by car [from Massachusetts] to South Carolina (three kids, two adults and a dog) and I found I was chiller than I normally would have been in this situation. I just sort of rolled with it and enjoyed the crazy situation rather than feeling my heart race and yelling at the kids." But it seems you don't need a superstressor situation to feel the benefits of Even +CBD. Beth reported some changes in her everyday life, too, like feeling "more calm and focused to get through [her] to-do list." And her to-do list extends well beyond work – she juggles her family's schedules and all of the demands that come with the active lives of three children who do theatre and play sports. Beth added, "After a week or so of drinking Zolt daily in the morning, I felt less anxious and more focused/less distracted by the noise. I drank it in the morning as my work day started and I just felt more present as I walked into my day. I'm usually feeling frazzled and overwhelmed in the morning so this was really helpful."
LOOKS AREN'T EVERYTHING, BUT…
Courtney, a working mom in the medical field, was diagnosed with MS in 2006. Since then, she's learned to manage her disease without medication. She's also learned how to say "no" when necessary, as enforcing her boundaries and conserving her energy is key to her ongoing wellness. Courtney tried Well +Collagen Boost for 30 days, incorporating it into her daily routine. Checking in with Courtney about her Well +Collagen Boost, she mostly raved about the changes she was seeing to her hair, skin, and nails. "My nails felt stronger and grew faster, which I noticed pretty quickly into my 30 days. My hair was shiny and thicker, my skin was clear, and I could notice more of a glow," she reported. Courtney's the epitome of busy. In addition to her demanding career, she is a girl scout leader, hosts a podcast, and is a die-hard friend. She has two children, one of which was diagnosed with cancer last January and both she and her family have been an epic example of perseverance to the entire community. If Courtney can fit Zolt into her busy schedule, anyone can.
IN THE ZONE
Courtney's husband, Tony, also did a 30-day regimen. A finance guy as well as a lacrosse coach, Tony spent a month with Peak +Mushroom Complex, drinking it as an afternoon coffee replacement to help him power through his day of work and coaching. "I replaced my afternoon coffee with Zolt and it really helped," he reported. "I really enjoyed the flavor. I noticed I was less tired, more aware, and more focused." Peak's ingredients support cognition and focus along with energy, which he saw through an "increase in energy, [which] helped with my afternoon lacrosse coaching sessions and I felt less fatigued post workouts." Unlike with a mid-afternoon coffee, he found it "didn't overly caffeinate me and mess up my sleeping." Like Courtney, Tony has learned to manage his time and his energy to keep his and his family's health and wellness in balance – he's been a model of perseverance and hope as his family has managed their daughter's cancer diagnosis and treatment during the start of COVID. Right on, Tony. It's all about hitting the sweet spot!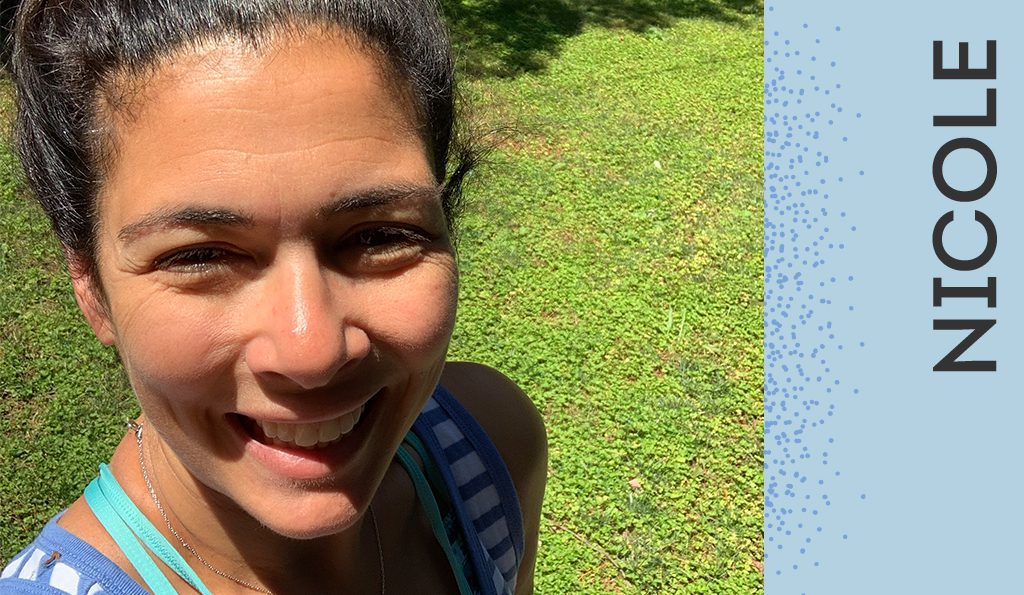 TO SLEEP, PERCHANCE TO DREAM
A high-energy corporate boss and mother of two, Nicole's daily stress load makes winding down and sleeping at night a challenge that she's got zero time for. "I'm under stress every day. Between work, kids, and life in general, sleep has always been an issue for me." With her mental health a top priority, Nicole committed to drinking Dreamy +CBD every night for 30 days to see if she could build healthier sleep habits and feel better and sharper during the day. "Drinking Dreamy has helped with staying asleep and allows my brain to 'turn off' at night." In a nutshell? "I slept more soundly and felt refreshed in the morning." While her demanding job takes a lot of time and energy, she works remotely, which gives her the flexibility to exercise regularly. "I exercise 4-5 days a week, usually taking long, vigorous walks." During her 30 days of Dreamy, "I never felt like I wasn't ready or too tired to work out." In fact, "during my 30 days, my exercise was consistent as ever, but I noticed that my pace was faster and I exercised longer." Through her 30 days, Nicole found more than just healthy sleep habits – she found extra time for herself, too. When asked if it became easier for her to carve out time to be in nature, Nicole responded, "Yes definitely! I had more energy to take more breaks than just the hour to work out."
WHAT WILL YOUR 30 DAYS BRING?
These three certainly had their own experiences, and you will too. Starting a Zolt regimen is easy, but consistency is key. Many Zolt fans started out with a 14-mixie Variety Pack, sampling a range of products across times of days and use cases. Still others dive right into a singular product that meets their needs, like Dreamy for sleep support or Peak for focus and cognition, both of which yield immediate results along with more subtle improvements across mood, mind, and body after 30 days.
Don't hesitate to reach out with questions about building your regimen, but here's a great place to start. Keep us posted @heyzolt – we'd love to hear from you about your journey.